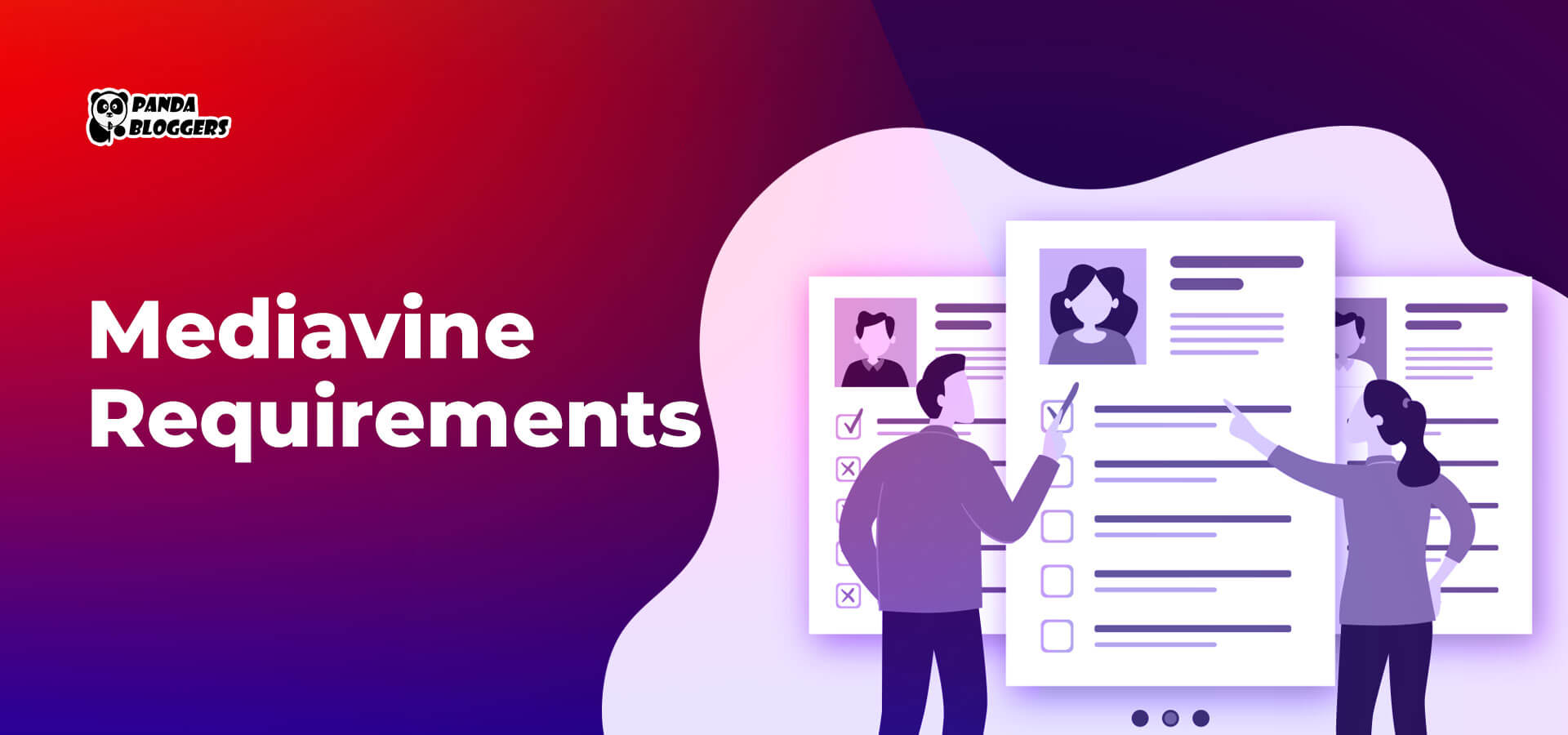 Mediavine Requirements
Ad networks create opportunities for bloggers to earn recurring income by connecting them with advertisers. A blogger has the option to choose from many online advertisement networks or ad networks while monetizing his blog site. But many bloggers prefer Mediavine to other ad networks to increase ad revenue.
Mediavine creates opportunities for bloggers to earn more by getting ads placed by premiere publishers. Also, it is one of the leading ad networks that share 75% of ad revenue with bloggers. It subsequently increases the ad revenue share shared with bloggers to 90% once the ad impressions cross the 15 million mark. Here is the detailed Mediavine review for your perusal.
The robust reporting feature provided by Mediavine helps bloggers track ad performance and revenue in real time. Bloggers can use the dashboard provided by the ad network to track revenue generated by individual ads. But content creators often find it challenging to monetize their blogs due to Mediavine requirements.
We are making it easier for you to monetize blogs using Mediavine by discussing some of these important requirements. Also, we will suggest strategies that will help you monetize your blog if it does not meet minimum Mediavine requirements.
What Mediavine Requirements You Must Meet to Monetize Your Blog?
Like other ad networks, Mediavine monetizes websites that meet specific criteria. Your website must meet each of these Mediavine requirements to monetize blogs using the full-service ad management platform.
Monthly Sessions
You can monetize a blog using Mediavine only when the website has more than 50000 sessions per month. While reviewing your application, the team at Mediavine will measure monthly sessions based on website data for the previous 30 days gathered using Google AdSense.
Hence, you should not consider Mediavine while monetizing a new blog site. After setting up the blog site, you have to focus on increasing its monthly traffic in a short amount of time. You have to publish content regularly and promote the content aggressively to meet the minimum traffic requirements set by Mediavine.
Content Quality
Mediavine allows content creators to monetize different categories of blogs. But it is best suited to monetize content in specific blog niches like lifestyle, travel, DIY crafts, parenting, fashion, food and drink, and health and fitness.
Mediavine considers both content length and content quality while reviewing your application. It recommends you publish long-form content and focus on improving content engagement. At the same time, you need to ensure that each piece of content published on your website is 100% original.
Website Traffic Source
Mediavine approves and prioritizes websites whose traffic mostly comes from the United States of America, the United Kingdom, and Canada. The ad network considers that some of the highest-paying ad publishers are from these regions.
Hence, you cannot monetize a website using Mediavine when most of its traffic comes from other regions. For instance, you have to consider Mediavine alternatives if the majority of your website visitors come from Asian or African countries.
Google AdSense Standing
As noted earlier, Mediavine measures a website's monthly page sessions using AdSense data. While reviewing your application, the team at Mediavine will reject your applications if your website does not have a good standing with AdSense.
Unlike Mediavine, Google AdSense has no minimum traffic requirements. But you can use AdSense only after publishing 10 to 15 blog posts. Also, ad programs run by Google emphasize content quality and originality.
Before applying for Mediavine, you should monetize your website using AdSense. Also, you should make your website has a good standing with AdSense by adopting best practices like complying with Google webmaster guidelines, publishing high-quality and original content, not clicking on your own ads, and placing ads most appropriately.
How to Make a Strategy to Make Your Website Meet Mediavine Requirements?
Content creators and publishers find it challenging to meet Mediavine requirements in the near run. But many bloggers monetize their websites with Mediavine in the longer run. Here are some strategies you should follow to meet Mediavine requirements over some time.
Publish Original and Quality Content
Mediavine requires bloggers to publish long-form content that is original and engaging. You can meet Mediavine requirements by publishing high-quality content regularly. The increase in content publication frequency will help you increase monthly page sessions by improving your website's search engine ranking. However, it is also important to attract more website visitors by promoting your content aggressively.
Increase Website Traffic Consistently
Successful bloggers look for new ideas to increase website traffic consistently. In addition to increasing the quality and quantity of blog posts, they attract more readers by implementing search engine optimization (SEO) tactics and social media promotion strategies.
They use real-time data and track emerging trends to choose the right blog topic. Likewise, they check if the blogs published by them meet readers' expectations and needs by conducting a content gap analysis. You must implement a slew of ideas that help you increase monthly sessions to 50000 gradually.
Monetize Your Blog Using Mediavine Alternatives
Mediavine does not prohibit content publishers to monetize websites using other ad networks. But the content publisher must remove all desktop and media ads from his website after joining. Also, it prioritizes websites with good standing with Google AdSense while reviewing applications.
Hence, you should consider monetizing your website using one of Mediavine alternatives. There are several ad networks that allow you to monetize a blog despite having less than 50000 monthly sessions. The ad networks create opportunities for you to monetize your blog and earn ad revenue till meeting Mediavine requirements.
Conclusion
Unlike other ad networks, Mediavine creates opportunities for bloggers to earn more by working with premium ad publishers and sharing 75% of ad revenue. But a blogger can monetize his website using Mediavine only when the number of individual sessions per month is more than 50000.
Also, Mediavine requirements change from time to time. For instance, Mediavine increased the minimum traffic requirements from 25000 to 50000 in 2020. Hence, bloggers must visit its website to understand the latest Mediavine requirements. Also, they should alter and finetune their strategies to monetize blogs by leveraging the leading ad network.