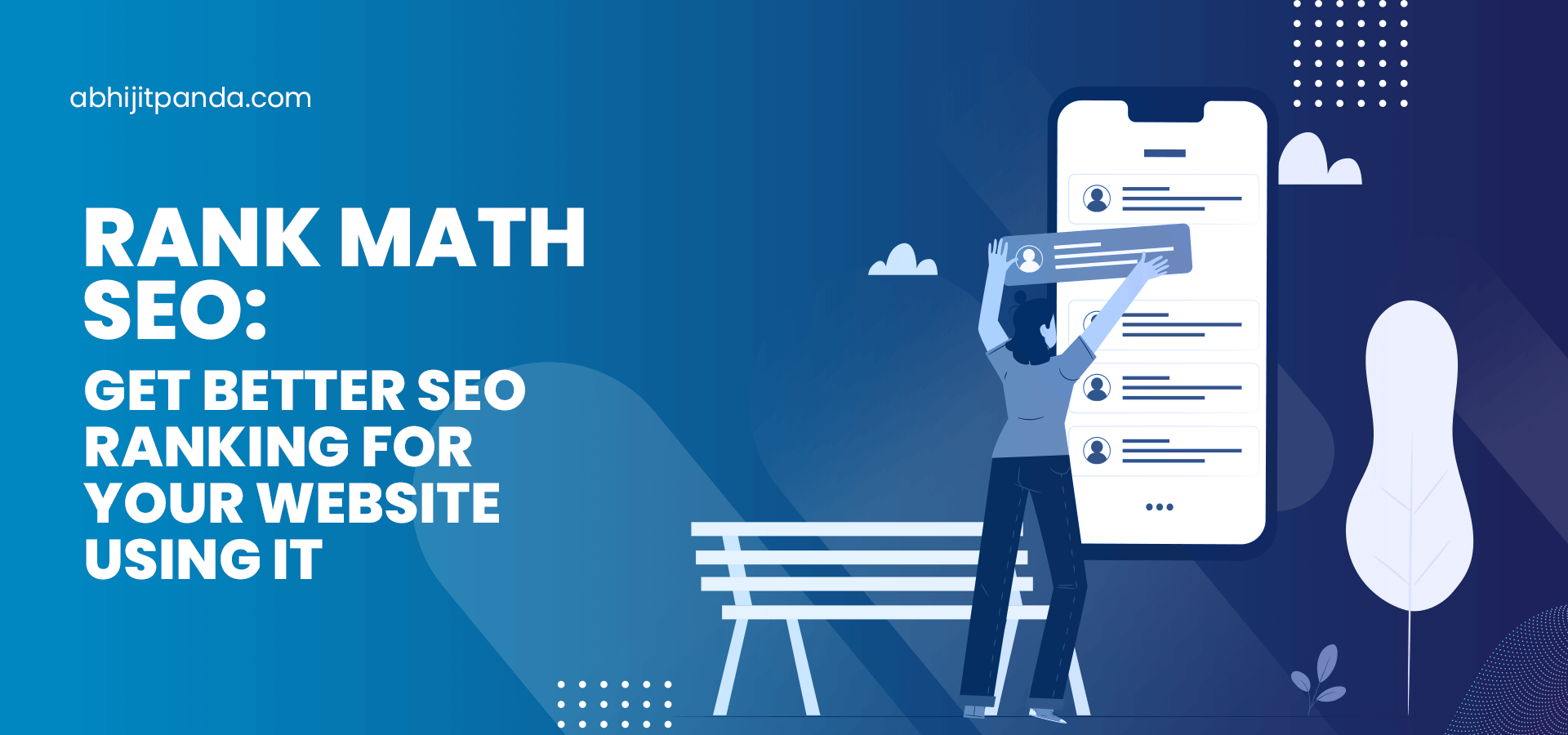 Rank Math SEO: Get Better SEO Ranking for Your Website Using It
In addition to being an SEO-friendly content management system (CMS), WordPress allows you to choose from many SEO plugins. The market share data published by Datanyze suggest Yoast SEO is currently more popular than other SEO plugins for WordPress with a market share of 42.9%. But many new-age SEO plugins have been gaining market share by helping webmasters and digital marketers overcome some of the major shortcomings of Yoast SEO. Rank Math plugin has been challenging the dominance of Yoast SEO by providing additional features and utilities. You have the option to choose from four distinct versions of Rank Math SEO – free, pro, business, and agency. The free version of Rank Math SEO scores over many free WordPress SEO plugins by offering additional features. There are a number of reasons why you should opt for Rank Math SEO while implementing SEO strategies.
11 Reasons Why You Should Prefer Rank Math SEO to Other WordPress SEO Plugins
1. A Modular Framework
Like other popular SEO plugins, Rank Math plugin allows you to choose from many modules. But Rank Math plugin, unlike other widely-used plugins, features a modular framework. The modular framework enables you to disable unnecessary modules according to your SEO strategy. Also, you can easily boost your website's search performance and user experience by enabling only necessary modules.
2. Keep Your Website's Speed Intact
WordPress SEO plugins with longer lines of code impact your website's loading speed directly. The decline in loading speed impacts your website's user experience and search visibility simultaneously. Often webmasters explore ways to speed up WordPress websites. Rank Math is a lightweight WordPress plugin that sends less number of PHP requests. Hence, the speed of your WordPress website remained intact after Rank Math installation.
3. Optimize Unlimited Keywords
Most free SEO plugins for WordPress allow you to optimize a single website. But you can optimize unlimited keywords using the free version of Rank Math plugin. Hence, you can optimize multiple keywords without escalating SEO costs. The unlimited keyword optimization makes Rank SEO Score over both free and premium WordPress SEO plugins.
4. Get LSI Suggestions
While conducting keyword research, you have to focus on finding words related to the primary keyword – Latent Semantic Indexing (LSI) keywords. Rank Math SEO suggests LSI keywords automatically based on your primary keyword. Hence, you can find relevant LSI keywords while creating and optimizing content for search engines. You can further get additional keyword suggestions by connecting the Rank Math SEO account to Google.
5. Simplify Content Analysis
Content analysis is one of the key features of WordPress SEO plugins. But each plugin presents the content analysis reports in a distinct way. Many popular SEO plugins depict content readability and SEO as either good or bad. Hence, you need to put in extra time and effort to optimize the content by identifying errors and issues. Rank Math SEO simplifies the content analysis by assigning an SEO score out of 100. You need not optimize the content if the SEO score is more than 80.
6. Add Different Types of Schema
While creating content and posts, you need to add schema markups to make Google display rich snippets on SERPs. Rank Math SEO is one of the SEO plugins that integrate schema markups to your site automatically. Both free and premium versions of Rank Math support a variety of schemas – article schema, person schema, product schema, service schema, local business schema, book schema, music schema, review schema, and how-to schema.
7. Implement Image SEO
While optimizing an article, blog post, or web page for search engines, you have to put in extra time and effort to optimize images. Rank Math plugin, unlike similar plugins, makes it easier for you to implement image SEO by adding alt tags to multiple images automatically. You can further use this plugin to add all attributes to various images without adding alt tags. Likewise, you can change settings to add title and caption attributes to images dynamically and automatically.
8. Conduct SEO Analysis
The search visibility of websites is impacted by a variety of issues. You cannot implement an SEO strategy successfully without identifying and fixing the issues affecting your website's search performance. Rank Math SEO analyzes your website elaborately by performing over 70 tests. It further displays your website's SEO score, along with passed tests, failed tests, and warnings. You can easily boost your WordPress website's search performance by working on the failed tests and warnings.
9. Do Various Redirects
Most free and premium SEO plugins for WordPress lack built-in features to do redirects. But Rank Math plugin simplifies redirects by featuring an advanced redirection manager. You can use the redirection manager to do a variety of redirects – 410 content deleted, 301 permanent move, 302 temporary move, and 307 temporary redirects – without putting in extra time and effort.
10. Leverage Social Media Integration
You can complement the SEO strategy with a social media promotional strategy to increase website traffic and drive lead generation. Rank Math SEO makes it easier for you to optimize the content for popular social networking platforms like Facebook and Twitter. You can use the plugin's Meta Box feature to optimize content by adding an image, title, and description. You can further preview the social media content to make the posts more compelling and captivating.
11. Access Integrated Google Analytics
The premium editions of Rank Math SEO features advanced Google Analytics integration. You can leverage this feature to analyze your website traffic without leaving your WordPress dashboard. The analytics make it easier to compare and measure the performance of posts based on good, fair, or poor scores. You can boost the search visibility of posts with poor scores by optimizing their titles, schemas, and links.
While considering Rank Math SEO, you must remember that the plugin has its pros and cons. Also, you must not forget to compare Rank Math with other widely-used SEO plugins, including Yoast SEO. It is always advisable to refer to our blog – How to Choose the Best WordPress SEO Plugin? – while evaluating important aspects of Rank Math SEO.