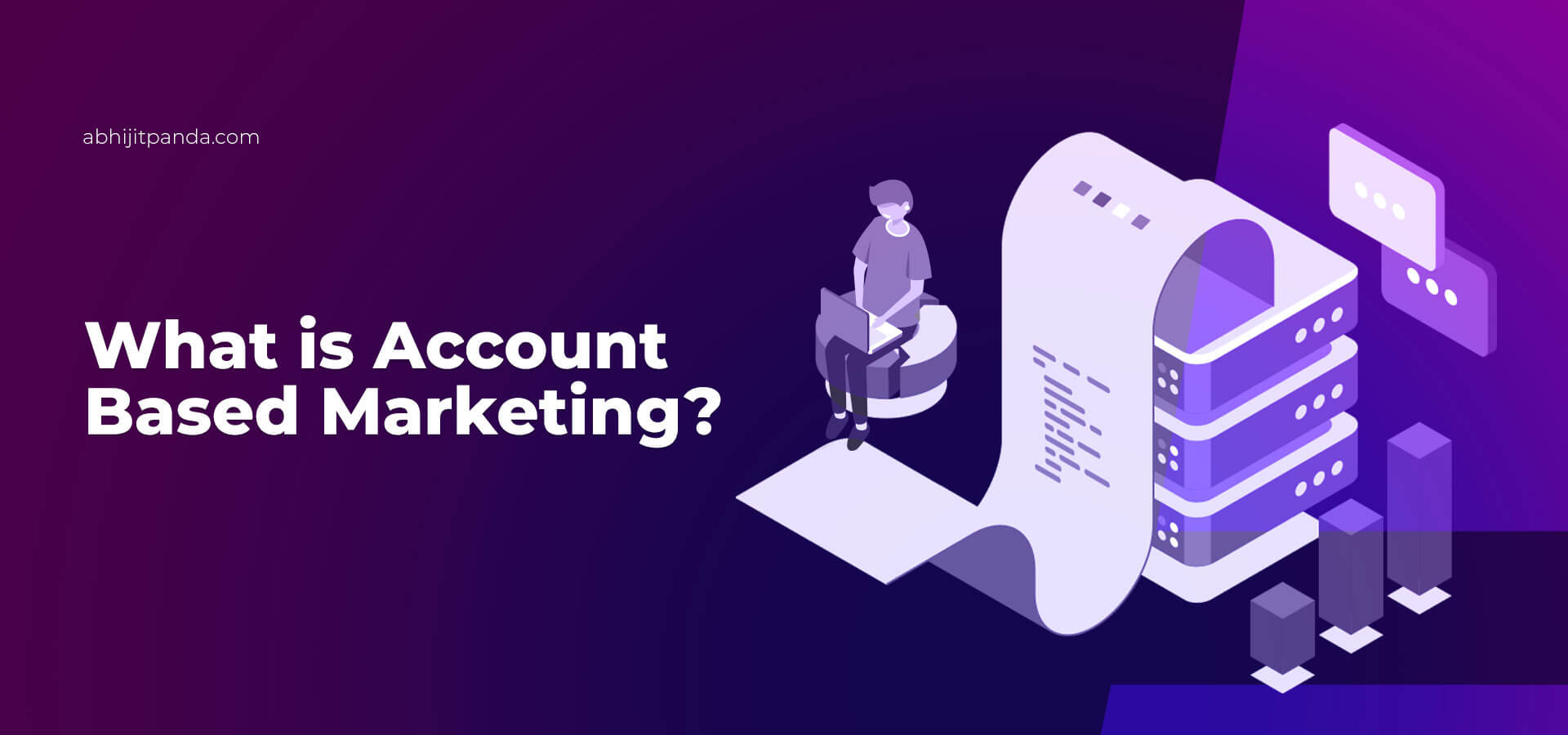 What is Account Based Marketing?
Like traditional inbound marketing, account based marketing also uses content to drive sales conversion. But account based marketing, unlike traditional inbound marketing, focuses on personalizing the buying experience of every high-ticket customer. In addition to synchronizing marketing and sales activities, the approach influences the purchase decisions of customers using highly personalized content and interactions.
According to a market research study conducted by SiriusDecisions, "92 percent of participating B2B companies said ABM is 'extremely important' or 'very important' to their overall marketing efforts. Not only do they recognize the importance of ABM to their business, but they also vote with their wallets."
Your business must combine inbound marketing and account-based marketing to boost customer relationships, drive sales conversion, and shorten sales cycles. You also have the option to choose from three different types of account based marketing (ABM) – strategic ABM/one-to-one ABM, programmatic ABM/one-to-many ABM, and ABM lite/one-to-few ABM.
But you cannot increase the number and value of B2B sales transactions simply by implementing the right type of ABM. In addition to adopting the right approach to ABM, your business must monitor the performance of account based marketing campaigns regularly. Also, you must implement a slew of account based marketing best practices to increase the number and value of sales transactions consistently.
11 Account Based Marketing Best Practices to Drive Sales Conversion
1. Synchronize Marketing and Sales Activities
Unlike traditional inbound marketing techniques, ABM emphasizes on alignment and synchronization of marketing and sales. Instead of transferring leads to salespeople, the marketers must work with the salespeople as a single team.
The collaboration is essential to personalize the account's buying experience using critical data. Before launching ABM campaigns and crafting tailor-made lead nurturing strategies for them you must make the marketers and salespeople work together to identify target accounts, establish the first contact, nurture the account, close the sales deal, and provide post-sales support.
2. Identify the Key Target Accounts
Inbound marketing campaigns help you to generate leads from various channels of customer communication. But ABM requires you to identify and segregate the key target accounts using predefined parameters. You must clearly define the qualification criteria for identifying and shortlisting the key target accounts.
You can easily identify the key target accounts using the lead scoring model. The lead scoring model helps you to identify sales-ready B2B prospects based on demographic data like company, job title, industry, annual turnover, and geographic location. Also, you can assign values to the accounts based on their email, website, and social media activities.
3. Focus Only on Addressing Customer Pain Points
You need to use logic instead of emotions to influence the buying decision of B2B customers. You cannot engage and influence multiple decision-makers simply by making a sales pitch. In addition to identifying the key target accounts, your ABM strategy must focus on understanding their needs, expectations, problems, pain points, and challenges. Your business must conduct online surveys from time to time to understand the precise needs and expectations of the targeted accounts.
Here are some handy ways to identify customer pain points by leveraging data
Mapping with the pain points of existing customers in similar industries and job roles
Through your customer relationship management (CRM) system
Social media interactions
Ongoing digital communications.
The information will help you to address the exact pain points by understanding the account's requirements, likes, and dislikes. Also, you can leverage the information to boost sales conversion by personalizing both content and interactions.
4. Interact through the Most Relevant Communication Channel
In addition to sharing highly targeted content, you must interact with each account through her preferred channel of communication. The automated emails help your businesses to share relevant information with B2B accounts in a personalized way. But many accounts these days prefer instant messaging apps to emails.
Also, many decision-makers use LinkedIn as a tool to collect information and updates from people belonging to the same industry. Hence, your ABM strategy must focus on identifying the most relevant communication channel for each targeted account. The right communication channel will help you to send the right message to an account in the right way and make the account take the message seriously.
5. Keep Both Content and Interactions Contextual
You cannot nurture the leads effectively without sending relevant and contextual content at the right time. You need to create targeted and contextual content by addressing specific problems, challenges, and pain points. The information collected about the accounts from diverse sources helps you to know the challenges faced by them currently.
The contextual content will influence the account's buying decision by providing solutions for the specific challenges faced by her. In addition to keeping in mind the account's current position in the sales funnel, you need to make the content appear both authoritative and valuable. Also, you can check the score assigned to the account to contextualize both content and messages based on her behavior.
6. Design Account-Specific Sales Offers
ABM emphasizes on personalization of offers just like the personalization of content and interactions. Your business cannot increase the conversation rate without making an offer to the account that she will not refuse. You can easily create account-specific sales offers based on information collected from various sources.
Also, you can refer to the score assigned to the account to make the offer relevant according to her willingness to place an order. While sharing content and sending messages, you need to focus on making the account believe that the offer was designed specifically for her.
7. Schedule Meetings by Making Sales Offers
In addition to making account-specific offers, you must use the offers as a tool to schedule a meeting with the B2B prospect. Your offer must convince the account that your products or services will help them to overcome crucial loopholes or gain a competitive advantage. For instance, tech solution providers can easily schedule a meeting with the B2B client by offering free security audits or free system assessments. The meeting will help your salespeople to close the sales deal through highly personalized interactions.
8. Personalize Landing Pages
In addition to sharing highly personalized content, your ABM strategy must focus on personalizing the landing page for every account. Instead of keeping the landing page static, you must focus on generating landing pages dynamically with the right content, images, forms, and offers. Also, the landing page must engage the account by displaying the account's name. The deep personalization will make the landing page effective in personalizing the account's website experience completely. However, you must perform A/B testing to ensure that the personalized landing page does not appear intrusive in any way.
9. Don't Forget to Monitor and Optimize ABM Campaigns
Most businesses these days run digital marketing campaigns and ABM campaigns simultaneously. Hence, decision-makers find it challenging to attribute revenue to individual campaigns accurately. You can easily monitor and assess the performance of multiple ABM campaigns by defining the goals and metrics for every campaign clearly.
Hence, you must clearly define the metrics for evaluating the performance of individual ABM campaigns – the number of leads generated, email open rate, content downloaded, engagement rate, and conversions from the paid ads. The tracking metrics will help you to measure the performance of ABM campaigns and work on the loopholes impacting the campaign performance.
 10. Streamline Personalized Content Management
Often enterprises find it challenging to manage personalization due to a lack of resources or strategies. You must remember that personalized content and interaction are the souls of ABM. You cannot influence the buying decision of B2B clients without sending the right information at the right time and in the right way. And, you must complement the ABM strategies with a robust strategy to streamline the management of personalized content. The personalization strategy will help you to expand ABM programs in the future.  
11. Scale ABM Using Automation Tools, AI, and ML
You can use marketing automation tools to experiment with ABM by running pilot programs. But you must leverage next generation-technologies like artificial intelligence (AI) and machine learning (ML) to expand the ABM programs effectively. The AI-driven solutions will enable your business to engage thousands of high-ticket customers simultaneously through highly personalized content and interactions. These tools will further optimize the ABM campaigns using real-time data collected from diverse sources.
At present, account based marketing is one of the hottest trends in B2B marketing. Your business must run account based marketing campaigns to increase sales conversion, sustain customer relationships, and shorten sales cycles. But you must implement a set of account based marketing best practices to make these campaigns more effective in driving sales conversion.