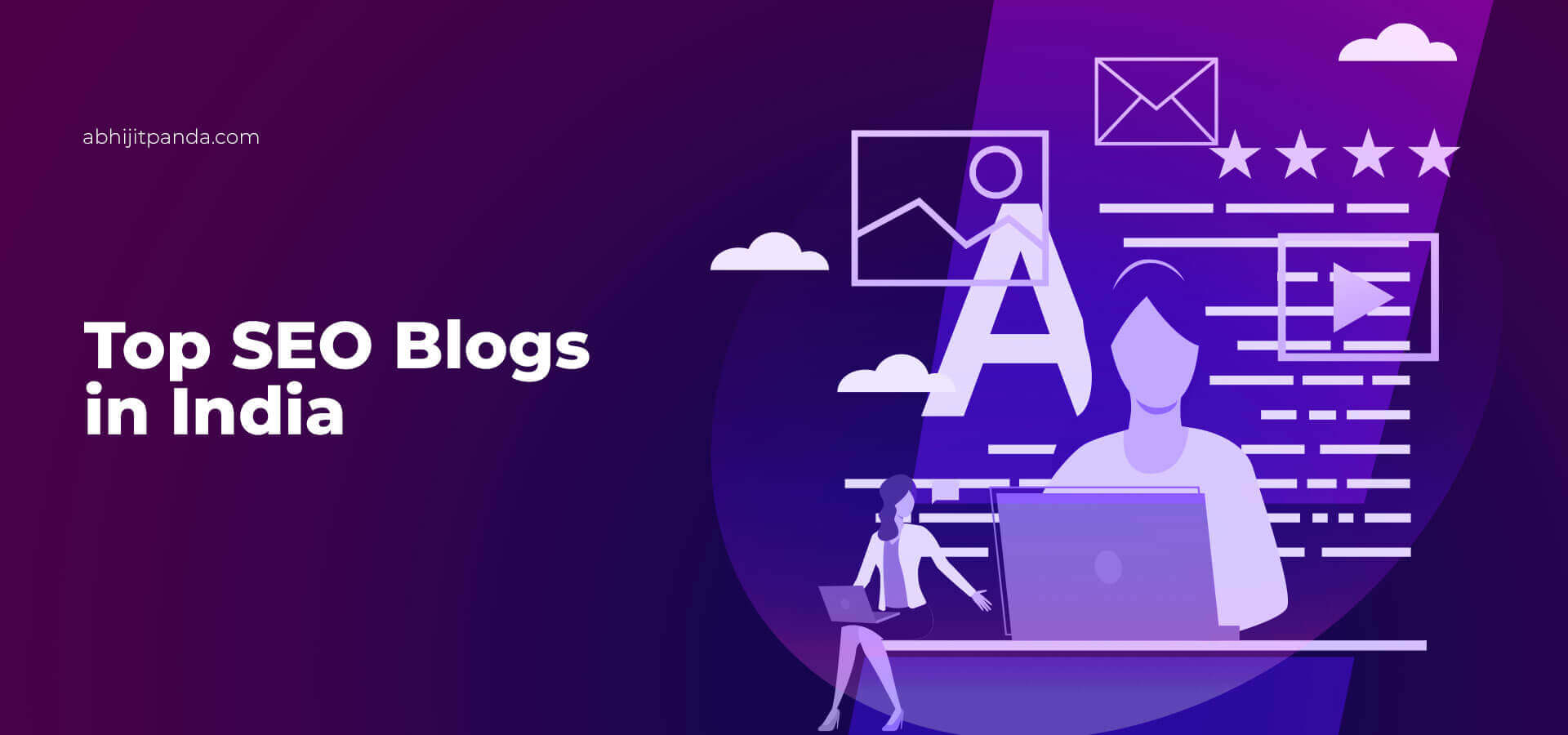 Top SEO Blogs in India
Unlike other digital marketing strategies, search engine optimization (SEO) and search engine marketing (SEM) deliver long-lasting results to businesses. But the SEO strategies need to be modified and finetuned each time a major search engine updates its search algorithms. Likewise, the emerging SEO trends deteriorate the impact of SEO strategies gradually.
That is why; digital marketers and webmasters look for fresh ideas and real-time tips to keep SEO strategies relevant. They can easily boost SEO strategies by getting fresh ideas and using innovative techniques by reading some of these top SEO blogs in India. The information and insights gathered from these SEO blogs will help to boost a website's search visibility by beating the latest search algorithm updates.
Finding and Shortlisting 10 of the Top SEO Blogs in India
1) Bloggersideas
This popular SEO blog Bloggers Ideas was started by Jitendra Baswani, a seasoned digital marketing practitioner. Baswani has been helping business owners and digital marketers to run successful SEO campaigns by writing blog posts on SEO and link building. In addition to sharing SEO tips, these blogs help readers to understand important SEO concepts and trends. The readers can further read blogs to create high-quality backlinks without violating the latest search engine guidelines. 
2) Panda Bloggers
This popular blog has been launched by a group of prominent writers and covers almost all the major aspects of marketing including SEO and Content marketing. This is definitely one of the high-quality SEO blogs in India.
3) BloggingCage
The blogging site is launched by Kulwant Nagi, an affiliate marketer, and professional blogger. Nagi has launched BloggingCage with the aim to help novice and experienced bloggers to earn recurring income by writing blogs. The bloggers can leverage the information and resources to divert organic search traffic to their websites, build high-quality backlinks, and leverage various blog monetization options. At the same time, beginners can read these blogs to start their own blogs as well as explore guest blogging opportunities.
4) Digital Vidya
Digital Vidya was launched in 2009 as a professional training company. In addition to being an official training partner of Microsoft and Google, Digital Vidya is one of the most popular blogs for SEO and SEM in India. Many digital marketers visit this blogging website regularly to access elaborate guides on on-page SEO, off-page SEO, content marketing, and SEO techniques. Digital Vidya further helps digital marketers to boost their SEO strategies by organizing free webinars at regular intervals.
5) Abhijit Panda's Musings
This is one of the top marketing blogs in India launched by Abhijit Panda who has over 12 years of experience in planning and managing digital marketing campaigns. He passionately believes that every business needs a good SEO strategy to sustain growth and beat the competition. Abhijit has been sharing his knowledge and expertise with business owners and digital marketing by publishing blogs on SEO and SEM. His blog posts provide the information and insights required to conduct SEO audits, finetune SEO strategies, and beat frequent search engine algorithm updates.
6) PageTraffic Buzz
The popular SEO blog was launched in 2006 with the aim to share news, views, and reviews related to digital marketing. Many digital marketers visit PageTraffic Buzz regularly to make their search engine strategies more impactful by gathering information and ideas. In addition to simplifying content generation, updating, and recapturing, these blog posts help digital marketers to plan local and international SEO campaigns by tracking emerging trends and understanding search algorithm changes.
7) Deepanshu Gahlaut's SEO Blog
Deepanshu Gahlaut's blog is a premier resource for SEO enthusiasts, professionals, and experts and covers SEO, Social Media, Content Marketing, WordPress, and Blogging. Started by Deepanshu Gahlaut in 2013, the site also features articles from subject matter experts that offer actionable advice and best practices in Search Engine Optimization.
8) SEOGDK
This digital marketing blog was launched by Gangadhar Kulkarni, director of a leading digital marketing firm. A digital marketer can visit SEOGDK to read blog posts on both SEO and SEM. In addition to understanding and reviewing popular SEO tools, these blog posts help readers to create high-quality content and plan content marketing strategies. Also, the readers can read blog posts regularly to understand the latest Google updates and track emerging SEO trends.
9) New Delhi SEO Services
Along with being a leading SEO service provider, New Delhi SEO helps digital marketers to track search engine algorithm updates and SEO trends by reading blog posts. A digital marketer can access this website to read blogs on many digital marketing strategies, including SEO and SEM. These blog posts help beginners to compare various SEO programs, evaluate SEO ideas, and monetize their blogs. At the same time, experienced digital marketers can read these blogs to boost the performance of SEO campaigns by getting fresh and actionable ideas.
10) IftiSEO
Iftekhar Ahmed started this blog with the aim to simplify the process of ranking articles and blogs higher on search engine results pages (SERPs). In addition to providing consultancy services, Iftekhar has been writing blog posts on various SEO concepts and trends. A digital marketer can read these blog posts to improve a website's search visibility and user experience simultaneously. Also, he can leverage the information to track and analyze the competition.
11) Latest SEO Tutorial
Despite its name, the Latest SEO Tutorial helps digital marketers and webmasters boost websites' search visibility by creating high-quality links. Digital marketers cannot leverage this website to get SEO tips and know SEO trends. They can access the website regularly to boost off-page SEO strategies by gathering information about websites with good authority and traffic. Digital marketers can generate high-quality backlinks by choosing relevant websites based on information gathered by reading these SEO blogs.
12) SEO Sandwich Blog
It is one of the top SEO blogs in India that help digital marketers to get SEO tips as well as compare SEO tools. A digital marketer can access SEO Sandwich Blog regularly to boost a website's search visibility by identifying relevant keywords and improving SEO strategies. At the same time, the SEO tool reviews posted on this website help digital marketers save both time and effort by automating common SEO and SEM activities like website traffic checking, competitor analysis, and content plagiarism checking.
The frequent search algorithm updates make it essential for digital marketers to review and finetune SEO strategies regularly. Both novice and experienced digital marketers can get fresh and actionable ideas to launch successful SEO and SEM campaigns by reading these top SEO blogs in India. But it is always advisable for digital marketers to access and subscribe to multiple SEO blogs from India to make digital marketing strategies more impactful.