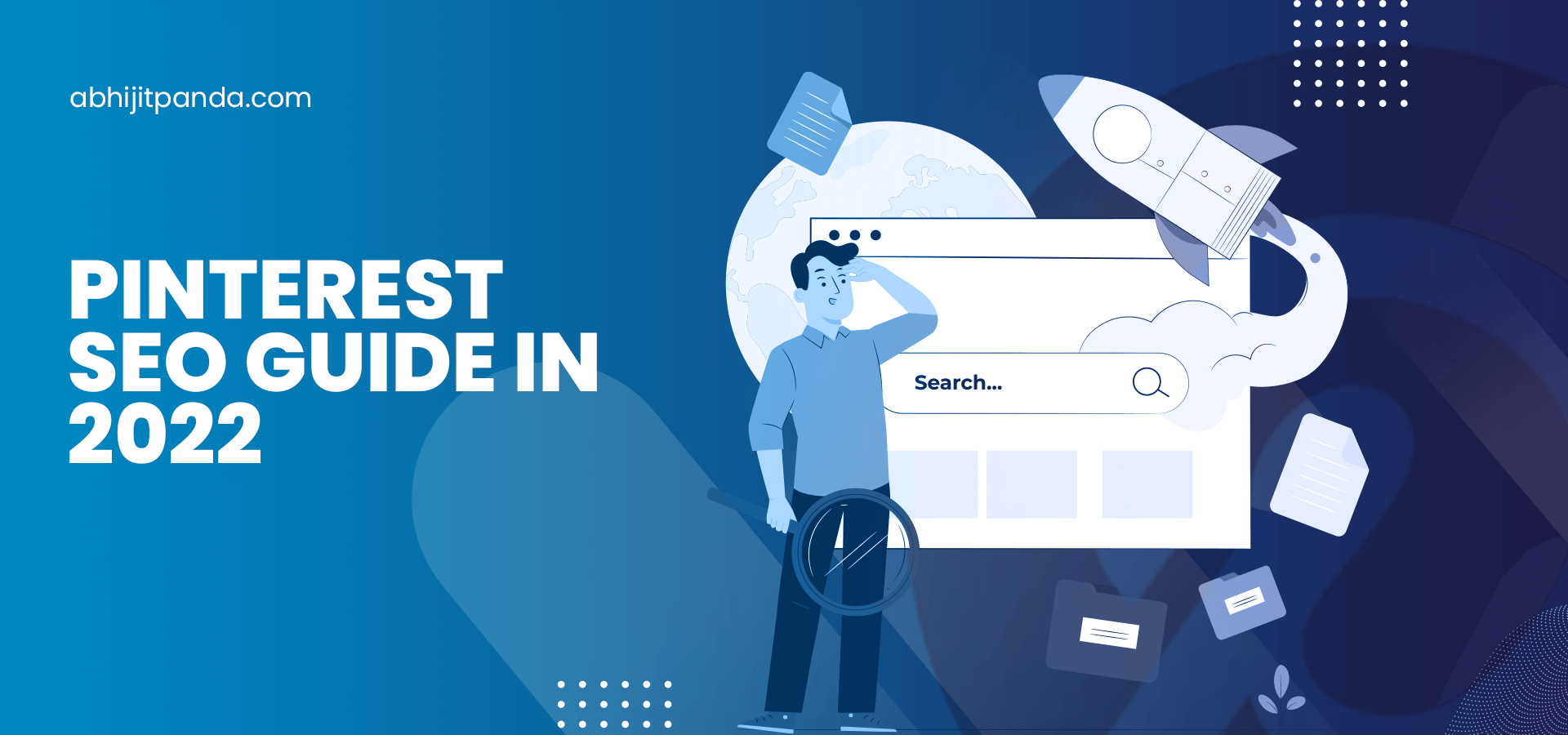 Pinterest SEO Guide in 2023
The latest statistics suggest that Facebook is more popular than other social networking platforms in the category of the number of monthly active users. But there are many social networks that help businesses get higher sales conversion rates than Facebook.  Pinterest is one of the social networking platforms that are effective in driving offline sales as well as increasing email conversion rates.
According to the Pinterest statistics compiled by Omnicore,

"Pins that show someone using a product or service are 67% more likely to drive offline sales. Pins that promote a special sale or offer generate a 61% higher email conversion lift."
Unlike other social networking platforms, Pinterest is developed as a visual discovery engine. Like popular search engines, Pinterest extends the shelf-life of content by showing pins in the Home Feed based on what users searched and save during previous visits. That is why; many users prefer Pinterest to other social networks while looking for ideas and inspiration.
In addition to flowing products/services of their interests, Pinterest users return to the products pinned by them while making a purchase. You can follow a Pinterest SEO guide to boost your brand's presence as well as drive sales. But you must keep the Pinterest SEO Guide impactful and relevant in 2023 by adopting a slew of best practices and guidelines.
9 Best Practices to Adopt While Making a Pinterest SEO Guide in 2023
1. Make Your Bio Impactful
The bio for Pinterest will depict your business, brand, products, or services. You can convey your business and its offerings clearly to users by presenting the information in a concise and straightforward way. But you must keep the bio searchable and discoverable by including relevant keywords naturally and strategically. In addition to including multiple and related keywords, you must include a strong call-to-action in the bio.
2. Claim Your Business
Pinterest allows you to display the website URL in the profile only after verifying or claiming the website. In addition to adding credibility to your profile, the verification or claim enables you to access additional metrics in Pinterest Analytics. You can further boost SEO by using the verified website URL as a keyword. You can claim your website either by following the process set by Pinterest or by becoming a verified merchant.  
3. Identify Relevant Keywords
Keyword research must be one of the key steps in the Pinterest SEO guide. As the social network curates feeds based on what a user is searching for, you can boost the search visibility of both pins and boards by including relevant keywords in both titles and descriptions.
You can easily identify the relevant search terms by conducting the Narrow Search option provided by Pinterest. You can find popular search queries related to a product/service/topic by narrowing your focus. However, you can find relevant keywords using a keyword research tool or exploring topics based on categories and subcategories.
4. Leverage Hashtags
In addition to finding and using relevant keywords, your Pinterest SEO guide must focus on leveraging hashtags. Like other social networking platforms, Pinterest allows users to create pins with hashtags and search by hashtags. But it displays pins in reverse chronological order when a user initiates a search by hashtags. Hence, fresh pins appear before older pins on the search results. You have the option to include up to 15 hashtags in a pin description. You can get better results by using semantic hashtags based on specific themes.
5. Pin Fresh Content Frequently
While making a Pinterest SEO guide, many marketers emphasize the removal of underperforming pins. But you can boost the SEO strategy by focusing on pinning fresh content regularly instead of removing underperforming pins. Your strategy must focus on posting fresh and high-quality pins several times a day. You can pin fresh content and refurbish the existing content using a scheduling software solution. The frequent pinning will ensure that your content is served regularly to searchers.
6. Create Solid and Captivating Content
While making a Pinterest SEO guide, you can use pins as a tool to promote a variety of content – blogs, ebooks, infographics, videos, and products. But you can persuade Pinterest users to access the linked content only by creating engaging pins and eye-catching images. Pinterest is one of the social networks that identify engaging and boring content using algorithms. Hence, you must promote every piece of content using a unique and mobile-optimized image. At the same time, you can post the right pins by conducting A/B testing.
7. Don't Forget to Create Video Pins
Pinterest makes video pins appear on both search results and users' home feeds. It further allows users to access only video pins including the term video or videos in the search. In addition to conveying your brand story elaborately, the video pins are effective in driving more visitors to your website. You have the option to refurbish the videos created for various digital marketing campaigns. But users and searchers can see the video pins only after the video submitted by you is reviewed and approved by Pinterest.
8. Leverage Pinterest Analytics
Your business account on Pinterest allows you to gather a large amount of real-time customer data. But you can leverage the diverse data only using Pinterest Analytics. You can leverage Pinterest Analytics to drive your SEO strategy by identifying the most profitable keywords and the most engaging pins, gaining audience and conversion insights, and tracking emerging trends. The toolset makes it easier for you to finetune the SEO strategy according to your business's preset goals.
9. Add Pinterest Tags to Your Website
These Pinterest SEO best practices will help you drive visitors to your website regularly. But you must track and analyze the behaviors and actions of the Pinterest traffic by connecting the social network with your website. You can create a link between your website and Pinterest using Pinterest tags. The tags will help you track a variety of actions and interactions – page access, search, video viewing, signups, checkouts, and add-to-cart.
While making a Pinterest SEO guide, you must remember that the social network changes its algorithms regularly. The latest algorithm change recommends users share to reduce the number of and improve the quality of pins. Instead of sharing a large number of low-quality pins, users need to post a lower number of high-quality pins frequently. Hence, you need to finetune the Pinterest SEO guide in 2023 according to the most recent algorithm changes.
This article was updated and re-published in April 2023.