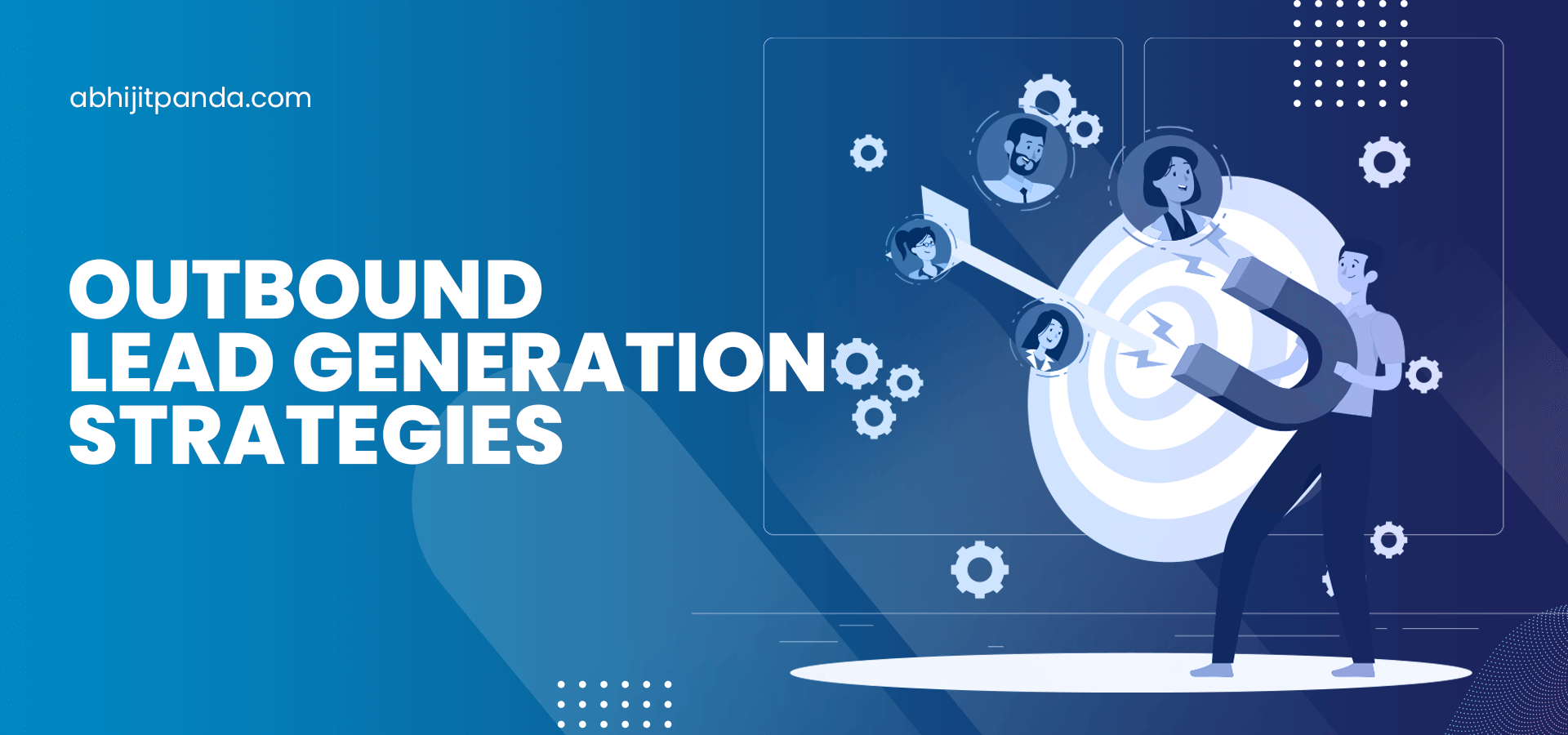 Outbound Lead Generation Strategies
Businesses and startups these days generate leads using inbound and outbound marketing campaigns. Inbound lead generation strategies focus on attracting more visitors to the business website and converting them into leads. But outbound lead generation strategies require marketers to approach leads that match the business's ideal customer profile and engage with them actively by initiating the first interaction.
The overall quality of leads varies across inbound and outbound marketing tactics.
According to the B2B lead generation statistics compiled by The Pipeline, "16% of marketers say outbound practices provide the highest quality leads for sales."
Your marketing team can generate high-quality leads using outbound marketing tactics only by approaching them directly and appropriately. That is why; your organization must implement some of the proven outbound lead generation strategies to drive B2B sales.
8 Tried and Tested Outbound Lead Generation Strategies to Drive B2B Sales
1. Personalized and Targeted Cold Mails
Outbound marketers often initiate first interaction with potential leads by sending cold emails. But the open rate and response rate of cold emails depict their effectiveness in connecting and approaching B2B leads who are decision-makers. Your outbound lead generation strategies must focus on keeping the email list up-to-date.
Also, your marketing team can increase both open rates and response rates by sending personalized and targeted cold emails to the potential leads. However, they must focus on keeping both the email content and subject line short, along with deciding the best time to send.
2. Cold Calling
Many bloggers these days describe cold calling as one of the outdated outbound lead generation strategies. But many buyers these days accept phone calls from vendors. Cold calling is one of the outbound marketing tactics that enables marketers to talk to decision-makers directly and build initial rapport.
You can make this outbound lead generation strategy more effective by providing the marketers with polished cold call scripts. However, the effectiveness of this strategy will be directly impacted by the accuracy of the B2B contact data. Hence, you must focus on ensuring the accuracy of the contact information of leads.
3. Content Syndication
Content syndication can be described as the process of republishing your digital content on third-party platforms. In addition to making your online content accessible to a wider audience, content syndication acts as a powerful tool to initiate conversations with B2B leads.
Many organizations these days leverage inbound and outbound marketing tactics through content syndication. You can republish the content created for inbound marketing campaigns as an outbound marketing tactic. For instance, you can impress the prospective B2B lead by republishing an in-depth whitepaper created by your team.
4. Mobile Optimization
According to BBC,

"People are spending an average of 4.8 hours a day on their mobile phones, according to app monitoring firm App Annie."
Most people these days prefer mobile devices to computers while accessing websites, consuming content, and conducting research. You can easily boost your outbound lead generation strategies by optimizing your website and blog for mobile devices.
In addition to keeping your website responsive, you need to ensure that the website delivers a superior mobile experience along with interactive content. You can make the website effective in generating outbound leads by adding interactive content like quizzes, contests, and surveys. Mobile optimization will make your strategies more effective in increasing website traffic and lead flow.
5. Professional Social Networks
In a short time span, professional social networks like LinkedIn have become an effective alternative to conventional networking events. Marketers these days leverage multiple social networking platforms to find and approach leads matching the ideal customer profiles. But business-focused social networks do not allow marketers to promote and sell their offerings explicitly.
Your strategy must encourage outbound marketers to leverage LinkedIn and Twitter as a digital form of outreach. They should use these social networks to connect with targeted leads. The connection will create opportunities for them to approach the lead and initiate interaction gradually.
6. Referral Programs
Decision-makers from a single industry often look for options to solve similar problems and reduce similar pain points. Hence, you can easily increase the quality and quantity of B2B leads using customer referral as an effective outbound lead generation strategy. You can implement this conventional tactic by launching multiple referral programs according to your offerings.
For instance, you can encourage existing customers to give new referrals by giving a commission on services. But you need to offer free upgrades or credit to make existing customers refer to your SaaS product. However, it is also important to ask the customers to write testimonials for your website and post positive reviews on reputable directory sites.
7. Multichannel Outreach
While implementing lead generation strategies, businesses often focus on identifying the primary communication channels. You must remember that leads these days to interact with brands and vendors through multiple channels. Most decision-makers these days accept meeting with salespeople after a series of contacts through multiple channels.
Your outbound lead generation strategies can increase the number and quality of leads when you adopt a multichannel outreach. In addition to approaching more leads, the approach will help your team spread company awareness and continue interactions.
8. Marketing Automation
Multiple and continuous interactions are a key feature of the outbound lead generation process. Your marketing team needs to interact with B2B leads and decision-makers multiple times to initiate the first interaction. You can make it easier for marketers to record and track interactions with individual leads by facilitating marketing automation.
Your outbound lead generation strategies must automate marketing activities by investing in a customer relationship management (CRM) system. The CRM software will enable marketers to record, access, and track every interaction with a lead. Also, it will make it easier for them to generate more leads by accelerating the follow-up process.
While implementing outbound lead generation strategies, you must focus on combining traditional and new-age outbound marketing tactics. The integration will help you increase the number and quality of leads consistently. However, it is also important to monitor and boost the performance of individual outbound lead generation strategies to get the desired results.