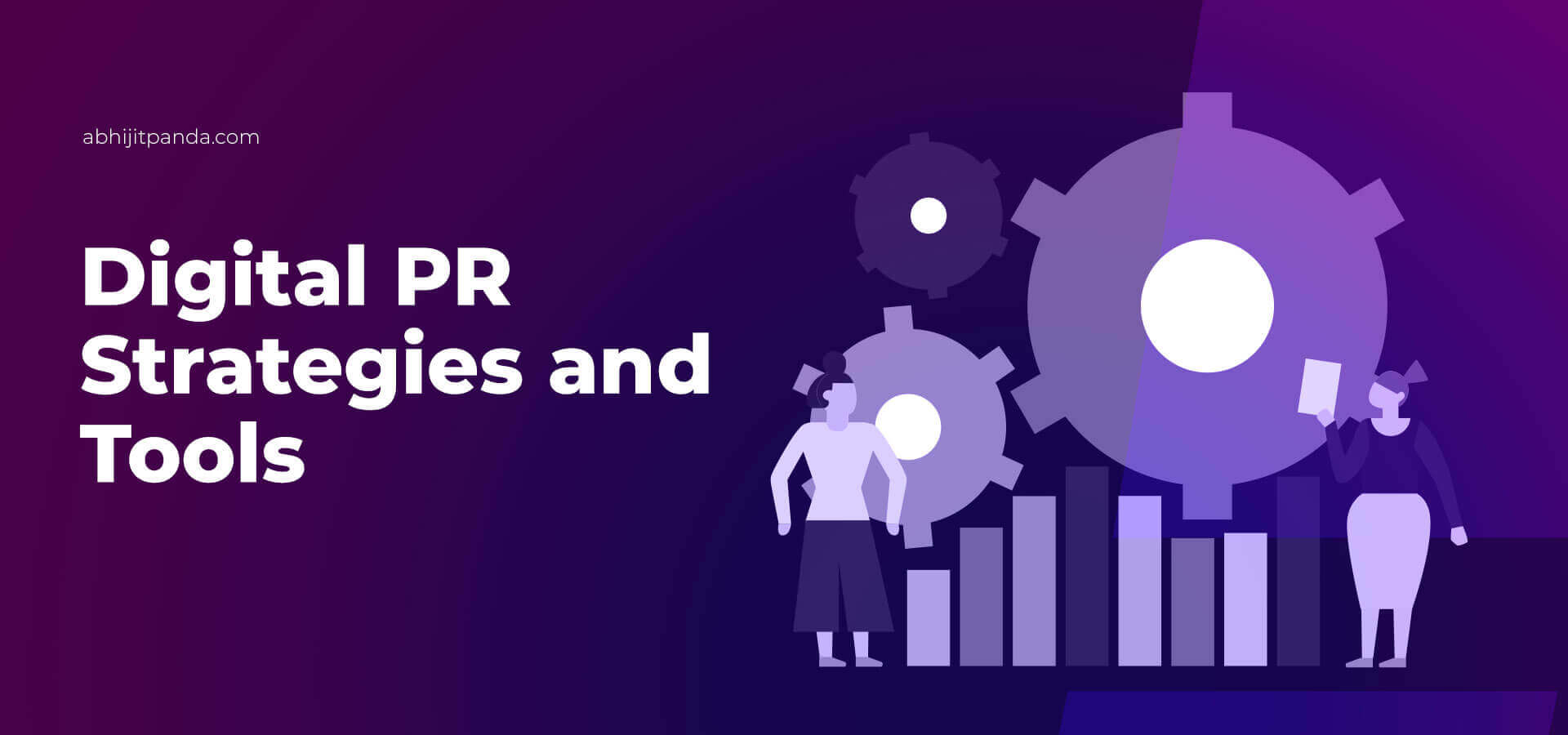 Digital PR Strategies and Tools
As a strategic communication process, public relations (PR) helps a business make and protect its image by forming mutually beneficial relationships with the public. Digital tools, techniques, and channels have transformed conventional PR by facilitating a faster and wider spread of information and news.
Companies and startups have been switching from conventional PR to digital PR to increase brand awareness, enhance brand reputation, and establish online authority without partnering with PR agencies.
They leverage top digital marketing channels to build and sustain long-term relationships with the public through direct interactions. Also, they manage their online presence and image using several digital PR strategies and tools.
Your business can grow website traffic, generate leads, and increase sales using a slew of digital PR strategies. Likewise, you can announce news or share information with the public using a variety of digital PR tools.
Common Digital PR Strategies
While planning PR campaigns, you can spread the news and announce events through many digital communication channels. Hence, your digital PR strategies must adopt a multichannel approach. Also, you should focus on quality instead of quantity while using some of these tried and trusted digital PR strategies.
Press Releases
This commonly used digital PR strategy emphasizes providing information to members of the news media by issuing official statements in the form of press releases. You can circulate press releases to share information about your products, services, projects, partnerships, and events. You can create digital press releases in many formats using online templates. Also, you can circulate the press release to various members of the press using press release distribution services.
Guest Blogging
Guest blogging is one of the simple digital PR strategies. You can increase brand awareness and influence readers by writing blogs for reputable websites. But you cannot make the strategy successful by writing guest posts regularly. You should focus on projecting yourself as an industry leader by sharing original insights on a topic.
Content Marketing
Many organizations these days drive PR campaigns by publishing and promoting a variety of digital content. While planning content marketing campaigns, you should focus on building trusting relationships with readers. The content created for PR campaigns must establish you as a thought leader and enhance your brand's trustworthiness. Also, you should create content that highlights the achievements of your company and the awards won by it. Here is a blog on how to plan your content strategy along with PR.
Unlinked Mentions
While discussing your brand online, people often do not provide links back to your website. But brand mentions enhance your brand's online presence and increase brand awareness. You can make your PR campaigns more impactful by monitoring these unlinked mentions on social networks and other online platforms. The monitoring will help you understand what impacts the perception of your products or services negatively. Also, you can generate high-quality backlinks by converting these unlinked brand mentions into hyperlinks.
Business Directory Inclusions
This digital PR strategy makes you leverage business directories just like digital phone books. The directories make it easier for the public to find important information about your business and visit your website. Popular directories categorize businesses using a variety of parameters – location, size, turnover, industry, and activities. But you should focus on getting your business listed in niche and reputable directories.
Community Panels
This digital PR strategy helps you showcase your expertise by fostering community. Community panels provide relevant information and assistance to members through open conversations. You can leverage the strategy simply by answering questions asked by members briefly. But your answer will appear on the community panel only if it is considered one of the best answers by the editors.
Community Spotlight
Many video bloggers and journalists these days interview experts across industries and regions. They gather relevant information from experts with the aim to help viewers solve common problems. Also, they highlight the interviewee as an industry expert by mentioning her achievements, biography, and professional journey. You can implement the digital PR strategy by answering questions asked by the interviewer.
Customer Reviews
91% of customers these days trust online reviews and personalized recommendations. Also, major search engines like Google use review sentiment as one of the key local search ranking factors. Your digital PR strategies can increase website traffic and influence website visitors by increasing customer reviews. But you must focus on generating authentic customer reviews on Google My Business and other online platforms.
Essential Digital PR Tools
While planning PR campaigns, you have the option to choose from many digital PR tools and platforms. Some of these digital PR tools help you announce news and events, while others make it easier for you to build and maintain public relationships. Hence, your business needs different categories of digital PR tools to achieve preset campaign goals.
Press Release Distribution Services
Your PR campaigns must focus on announcing news and events by targeting bloggers, journalists, and other media professionals. You can share the right information with the right people by distributing press releases over the internet. There are many press release distribution services that make it easier for you to share press releases with the right people through multiple digital communication channels.
Social Media Monitoring Tools
Tracking social media conversations about your product, service, or brand is an essential aspect of digital PR. You can track ongoing conversations on popular social networks using a slew of social media monitoring tools. In addition to tracking brand-related conversations, these tools create opportunities for you to find the right influencers and engage with potential brand ambassadors.
Content Marketing Tools
We have highlighted the importance of adding PR to your content marketing strategy in a previous blog. Your business should make digital PR a key part of content marketing to expand content outreach, sustain customer relationships, and boost SEO campaigns. You can simplify the creation, publication, and promotion of multi-format digital content using several content marketing tools.
Website Analytics Tools
In addition to running PR campaigns, you must track and evaluate their performance using the right metrics. Website analytics tools help you measure the performance of PR campaigns by analyzing website data. You can use these digital tools to know if the PR campaigns are increasing website visitors, generating leads, or driving sales conversions.
Conclusion
Your business can spread news and information using several types of digital PR – press releases, online publications, blogging, social media, and viral marketing. Hence, you must combine digital PR strategies and tools according to the target audience and campaign goals. Also, it is important to refine PR strategies and use new PR tools regularly to boost the performance of PR campaigns.