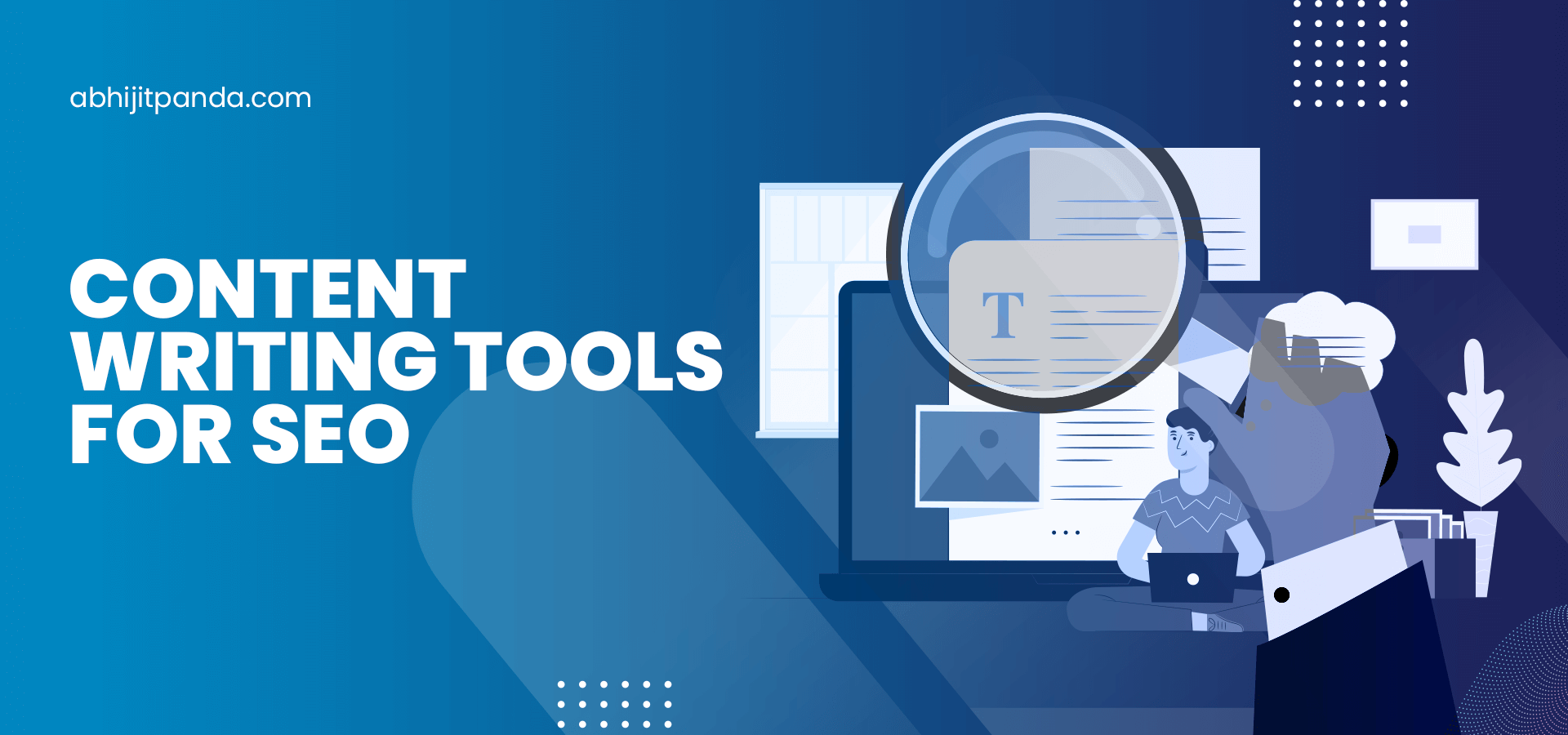 Content Writing Tools for SEO
Major search engines update their search algorithms several thousand times a year to boost the overall search experience by improving the quality and relevance of search engines. These search algorithm updates impact the search visibility of your website either positively or negatively. Google advises you to minimize the impact of search algorithm changes by asking two important questions.
Do I serve high-quality content to users?
Is my content fast and easy to access on all devices?
You can reduce the time and effort required to optimize content for search engines using a slew of content writing tools for SEO. Some of these SEO content writing tools help you to finetune the content according to the latest search engine guidelines, while others enhance the content's readability, searchability, and accessibility. You can use multiple content writing tools for SEO to boost the website's search visibility organically.
Popular Content Writing Tools for SEO That Help You to Increase Search Traffic
Google Search Console
The online tool developed is used widely by webmasters and SEO professionals to monitor and improve a web page's performance on Google Search Results. You can leverage Google Search Console as a useful SEO content writing tool to assess the quality and impact of your content. The actionable insights gained using the tool will help you to choose more relevant keywords for your next article or blog.
Also, you can use the information to boost the search performance of web pages by optimizing their content. Google Search Console eliminates the need to monitor the performance of your content on SERPs frequently by sending emails whenever a new issue is detected. However, you must complement Google Search Console with other content writing tools for SEO to make the content compelling and error-free.
Yoast's Real-Time Content Analysis
While using WordPress, you can optimize content for search engines using a variety of tools provided by the widely used plugin – Yoast SEO. Yoast's Real-Time Content Analysis helps you to assess the content by seeing how the web page will appear on Google search results pages. You can assess if your content is SEO-friendly based on the Yoast SEO Score.
The cloud service makes it easier for you to boost the content's search visibility by finetuning the title and meta description. The free SEO tips provided by Yoast help you to optimize the content by making relevant changes. Here is a quick guide on Yoast SEO tool. But you must remember that the online content analysis took lacks some of the useful features provided by other online writing assistants.
BuzzSumo
You can create relevant content for SEO campaigns only by identifying and assessing some of the high-performing content on search engines and social media. BuzzSumo makes it easier for you to generate content ideas, create SEO content, and monitor content performance by providing a slew of cloud-based tools.
Before writing SEO content, you can leverage BuzzSumo's Content Discovery tool to find relevant keywords, identify viral trends, access related topics, and know questions asked by searchers. Likewise, BuzzSumo's Content Research tool helps you decide appropriate content type by crawling popular content on both search engines and social networks.
SEMrush's SEO Writing Assistant
SEMrush makes it easier for you to optimize content for search engines by providing SEO Writing Assistant. The cloud-based tool uses artificial intelligence (AI) algorithms to optimize your content in a variety of ways – finding relevant keywords, improving content readability, keeping the tone of the voice consistent, and checking content plagiarism. In addition to optimizing the text, SEO Writing Assistance helps you to boost the web page's search performance by optimizing images, links, and tags.
Keyword Density Checker
Seasoned SEO professionals will advise you to maintain 1% to 2% keyword density while writing SEO content. Likewise, you need to include the primary keyword once or twice in every 100 words to avoid keyword stuffing. Hence, it becomes essential to check keyword density after writing an article or blog.
PREPOST makes it easier for you to measure keyword density by proving a Keyword Density Checker. You can use the online tool to know if you have used the same keywords repeatedly in the content simply by pasting the text or the URL. The online tool helps you to ensure that your content does not appear like manipulating search visibility by increasing keyword density.
Grammarly
While indexing web pages, search engines currently ignore spelling, grammatical, and punctuation errors. But errors in the grammatical content impact the web page's search visibility directly by increasing bounce rate and reducing dwell time.
You can leverage Grammarly as a cloud-based writing assistant to improve your content's readability and comparability using flawless grammar, spelling, and punctuation. The online writing assistant allows you to choose the primary language as well as add words to your personal directory. You can assess the readability and accuracy of your content based on the overall score assigned by Grammarly.
Copyscape
Search engines do not use duplicate content as a key ranking signal. But they rank websites with fresh and original content higher to deliver more relevant search results. While writing content for SEO campaigns, you need to ensure that the content does not appear in multiple places on the internet. You can identify and fix a variety of duplicate content issues related to SEO using a popular online plagiarism detection service like Copyscape. You can use Copyscape to ensure that your content is original as well as to detect if someone has stolen your content.
AnswerThePublic
While finding information, searchers often start search queries with question words like what, how, why, when, where, and who. Hence, search engines like Google focus extensively on answering the questions typed by searchers accurately and adequately. You can easily optimize the content for search engines by answering questions commonly and frequently asked by searchers.
As an automated autocomplete solution, AnswerThePublic helps you to detect what searchers are asking about. You can detect relevant questions simply by entering a topic, product, or brand. Also, you have the option to make the questions related to a specific region by changing the country and language.
While creating content for SEO campaigns, you have the option to use many free and premium content writing tools for SEO. But you cannot optimize the content for successfully using a single SEO content writing tool. That is why; you must choose and combine the right SEO writing tools to make the content relevant for both search engines and searchers.