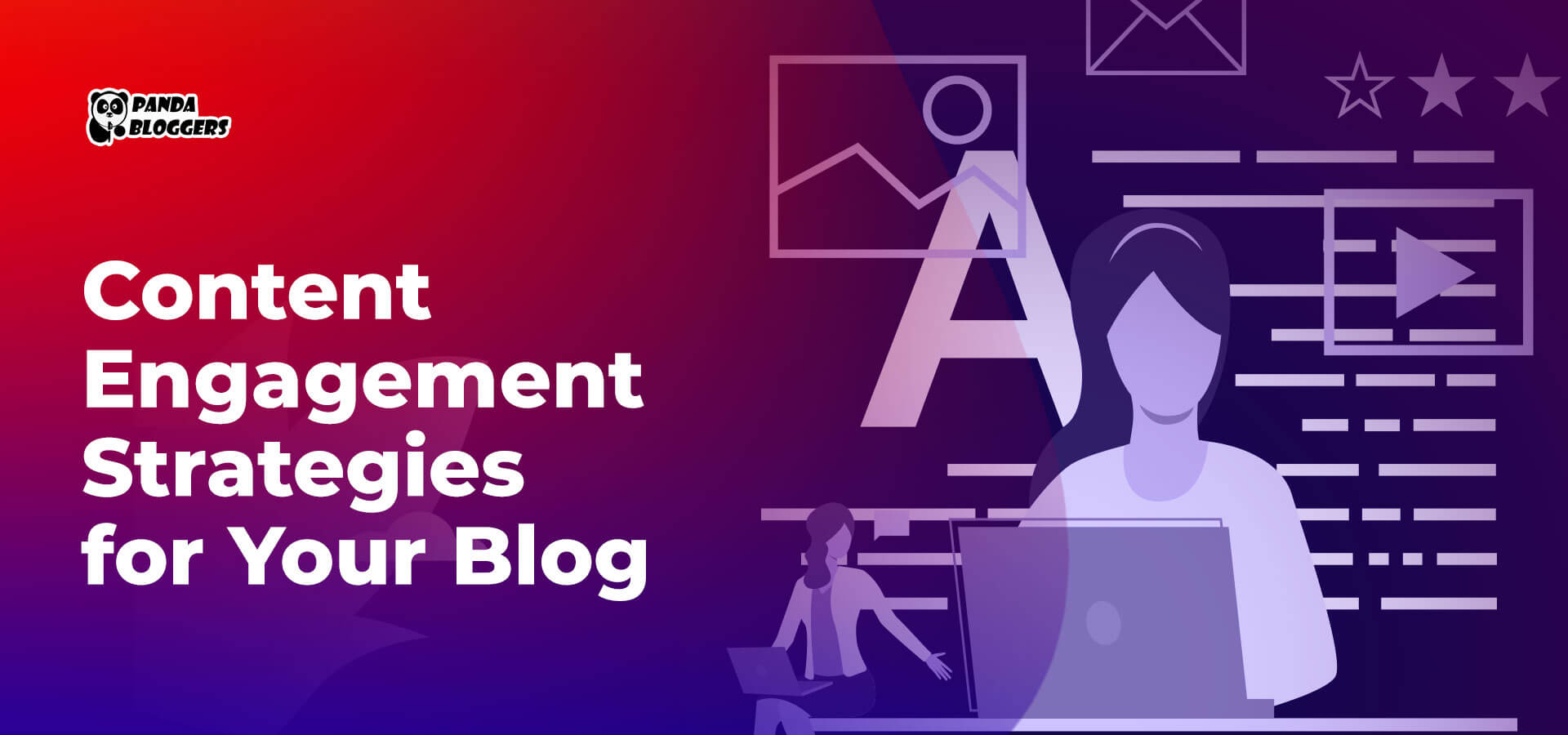 Content Engagement Strategies for your Blog
Individual content creators can earn between $300 and $400 per month by publishing blogs. Likewise, enterprises publish blogs to accomplish multiple marketing goals – increase website traffic, drive lead generation, strengthen brand positioning, and boost sales conversion.
But no individual or enterprise can accomplish preset goals only by publishing blog posts regularly. In addition to publishing fresh content regularly, they have to focus extensively on improving content engagement. They have to monitor what percentage of readers interact with your blog and how they interact with the published content.
Also, they have to measure content engagement using commonly-used metrics like subscriptions, likes, comments, and shares. You can get better results by making content engagement strategies an integral component of content marketing strategies. Here are some content engagement strategies that you should implement to make your blog popular by achieving a high content engagement rate.
11 Proven Content Engagement Strategies to Grow Your Blog's Audience
1. Know Your Target Audience
You cannot increase content engagement rates without understanding the blog's target audience. You can start analyzing the target audience based on their demographics. Also, you can use the buyer personas created based on real-time data to know the needs, interests, pain points, and content consumption habits of the target audience. The understanding will help you divide target audiences into small and special groups. You can write blog posts by focusing on individual segments or groups.
2. Focus on Answering Their Questions
After analyzing the target audience, you need to explore ways to create content that is relevant and useful for them. You can increase content engagement rates by publishing blogs that answer the questions asked by them and solve problems faced by them.
Likewise, you can educate the target audience by writing blogs on emerging industry trends, relevant search keywords, and popular social media hashtags. The target audiences will return to your blog when you provide comprehensive and in-depth information on relevant topics.
3. Set Content Publishing Frequency
You can increase website traffic and content engagement rate simultaneously by posting quality blog posts regularly. Popular bloggers increase content engagement rate by publishing new blog posts at a gap of two weeks. Your content engagement strategies must focus on setting publishing frequency initially. You can make readers come back by posting blog posts according to the publishing frequency.
4. Experiment with Different Content Formats
The average time spent by internet users with online video has been increasing year by year. Likewise, many internet users these days prefer listening to podcasts to reading blogs. Hence, you can increase content engagement rates only by experimenting with multiple content formats, including ebooks, webinars, podcasts, infographics, and case studies. The multiple forms of content will make your blog appear fresh and keep the target audiences engaged.
5. Keep Headlines Catchy
Before reading a blog post, every reader sees its headline. Many readers do not read the blog post if they do not find the headline catchy and engaging. While selecting topics, you should craft unique, clear, and concise headlines. At the same time, you need to ensure that the headline communicates the nature of the content without any ambiguities. It is also advisable to craft multiple headlines for a single blog and choose the most engaging one by performing A/B testing.
6. Include Real-Time Data and Statistics
Modern readers expect bloggers to support claims with facts and figures. You can make your blogs more convincing and credible by supporting information with the latest statistics and real-time data. Popular bloggers engage include the latest statistics in their blogs to highlight the significance of a topic or the relevance of a strategy. Hence, you should support claims with real-time data to keep the content relatable and engaging.
7. Interact with Readers through Comments
Often enterprises disable the comment section in a blog to avoid negative comments and reviews. But popular bloggers increase content engagement rates by leveraging the comment section. They keep readers engaged by responding to their comments and reviews. Smarter bloggers even boost credibility by handling negative comments strategically and proactively.
8. Enables Your Target Audience to Listen
The rising popularity of podcasts suggests that younger audiences prefer listening to long-form content instead of reading. You can keep the new-generation readers engaged by creating opportunities for them to listen to your blogs on the go. In addition to optimizing your blog for mobile devices, you should embed speech-to-text tools. The tool will enable readers to listen to your blog post just like podcasts and audiobooks.
9. Consider Giving Incentives and Rewards
Many B2C companies these days increase content engagement rates by giving incentives or rewards to the target audience. They incentive readers to share the content, post a review, or participate in a survey. They usually provide incentives in the form of discounts or coupons. Hence, the target audiences popularize a blog with the intention to buy the product or service at discounted rates.
10. Measure and Track Content Engagement Rate
You can increase content engagement rate only by understanding if your blog posts are keeping readers engaged or not. Marketers measure content engagement rate using a slew of metrics, including average time on page, bounce rate, page views, email signups, site visitors, social shares, impressions, comments, and average season duration. You can track these important metrics regularly using web analytics solutions like Google Analytics.
11. Optimize User Experiences
While making content engagement strategies, you should remember that your blog's user experience directly impacts content engagement rates. You can boost your blog's user experience by making it accessible on computers and mobile devices instantly and seamlessly. However, it is also important to monitor your blog's user experience continuously. The monitoring will help you identify and fix specific issues affecting the website's user experience.
Conclusion
You can make blogs resonate with the target audience and make them take some kind of action by implementing content engagement strategies. But you must not forget to evaluate these content engagement strategies using the right metrics and real-time marketing data. Regular performance monitoring will help you boost your content engagement rate by taking the right action at the right time.